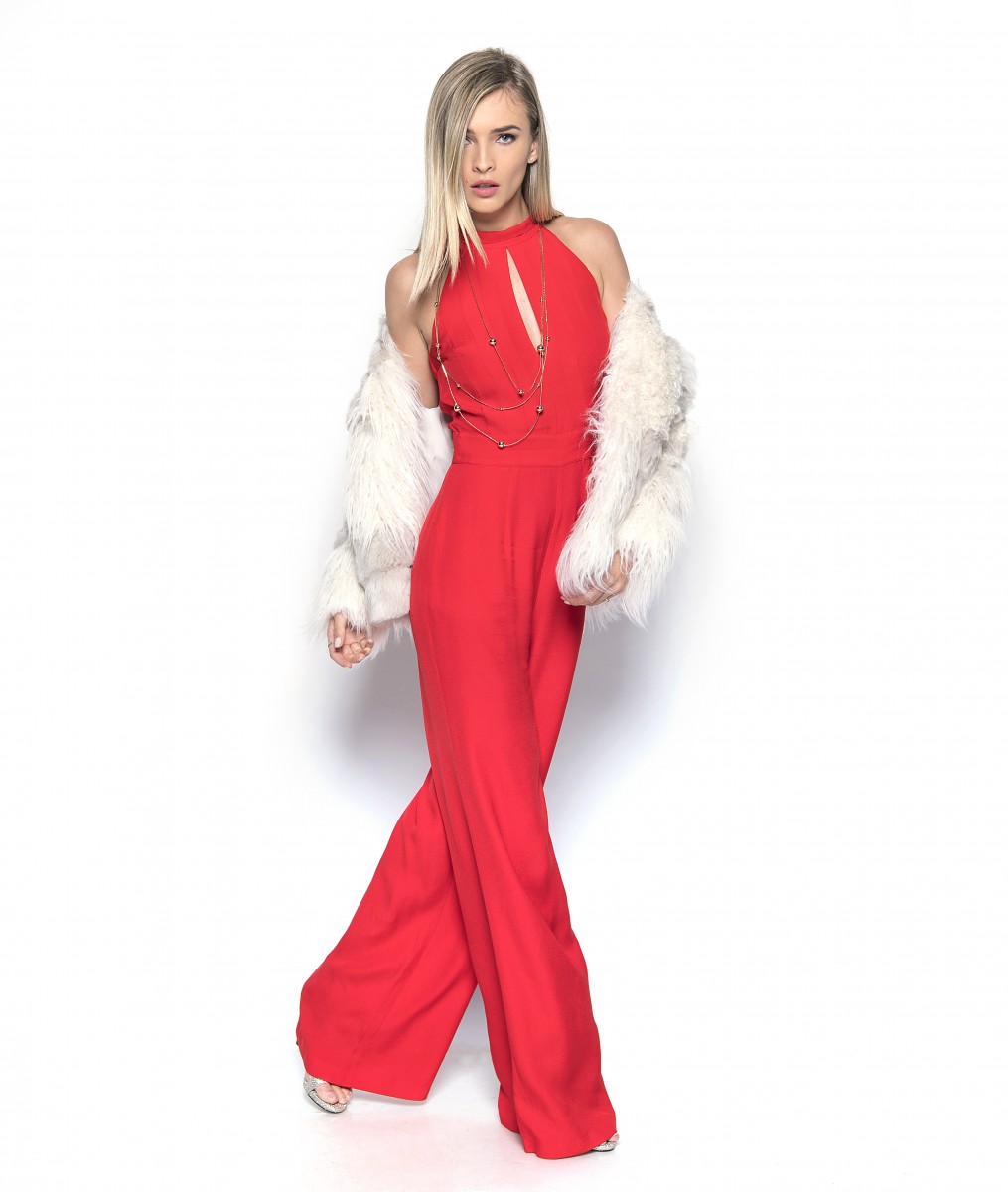 16 January 2019
Just another Jumpsuit Joy
January 15th, 2019 / by Alina Aliman / in: Cool things / No responses There are few things that could be comfortable & cool, yet keeping me warm in the middle of January. One is a plaid blanket (and one green tea aside). The other could be a complex duo of mittens and beanie. But, as long as none of […]
January 15th, 2019 / by Alina Aliman / in: Cool things / No responses
There are few things that could be comfortable & cool, yet keeping me warm in the middle of January. One is a plaid blanket (and one green tea aside). The other could be a complex duo of mittens and beanie. But, as long as none of them are suitable for a party or for office hours, here comes my third option: a jumpsuit.
All the jumpsuits are available on www.chic-paris-bucarest.com.
Easy to dress. Easy to wear. Very easy to mix & match – with just some spectacular shoes. You're welcome!
For the elegant party. Nothing says better "party time" than a read sleeveless outfit. As this beautiful red jumpsuit designed by Intropia (CLIK HERE to buy it) is just perfect. Imagine yourself at a rooftop party: all you need is a simple hairstyle (a ponytail) and the perfect lipstick (a matte one).
Try these destinations for the best rooftop parties in the world.
For an engagement dinner. Yep, your best friend is getting engaged. Therefore, no white is allowed at the dinner and it is still cold outside for a short dress. The solution is simple: a powder pink jumpsuit in satin from Intropia (CLICK HERE to buy it).Straight hair, smokey eyes, a little bit of blush and a pair of glittery pumps.
Try here the latest collection of makeup.
For an office pizza after-hours. A dark navy blue jumpsuit could be the choice for a day at work (with a cozy and fluffy cardigan from cashmere). After hours, with short boots or white sneakers (if the snow is not still in the city), this jumpsuit from La Petite Française is ideal for a pizza gathering with the co-workers (CLICK HERE to buy it).
Try the best cream to beat the cold – here.
For a clubbing night a short jumpsuit will always be at hand. Modern, glam, rock'n'roll… you could be any style you want. All you have to do is to combine the jumpsuit with that top will give the appropriate vibe. Try the Belair jumpsuit (CLICK HERE to buy it).
Put a dash of a special perfume to get you into the musical mood.
For a laid back Friday afternoon the Berenice jumpsuit, funky and easy to wear is the answer (CLICK HERE to buy it – https://chicparis.fr/product/jumpsuit-gulia/). With a shirt and some boots are ideal to go shopping, with an oversized sweater could be the choice for a skating ring challenge. Or with a simple T-shirt and some sneakers the mix for a tea with your best friends, while planning a trip to the Spa.
Alina Aliman – www.dreamingof.net – blogger & fashion stylist